We have partnered with SkinVision to help people detect skin cancer in its early stages. Join the already significant number of active users who are finding out more about their skin health.
Cases of Skin Cancer found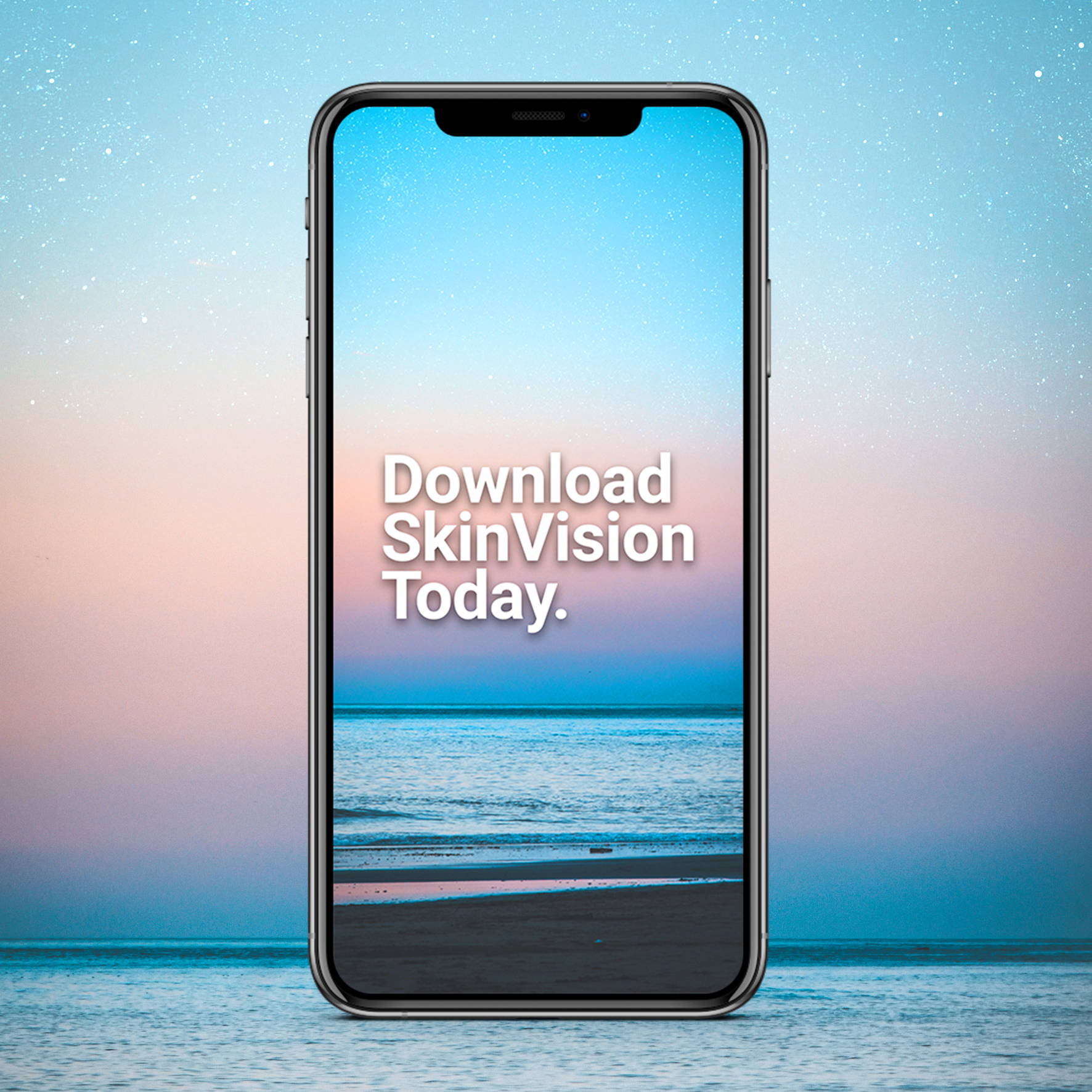 Get access to SkinVision today
12 month subscription for £43.99,
including unlimited skin checks.
Equivalent to £3.66/month.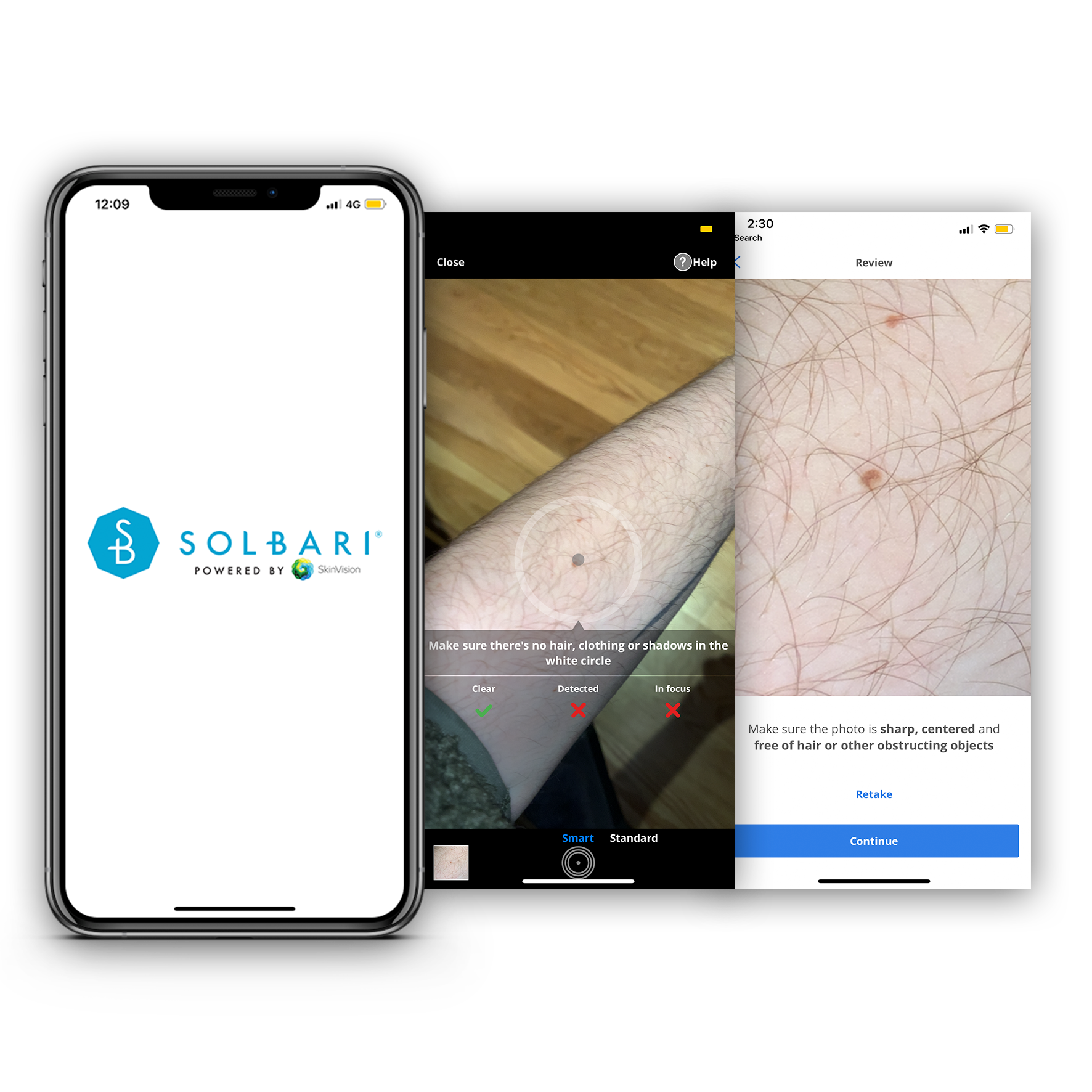 SkinVision enables you to check for skin cancer at your convenience.
Check a suspicious spot anywhere, anytime by simply taking a photo on your smartphone.
Reliable Clinical Insights.
The advanced technology analyses your photo using our clinically validated algorithm to provide an instant risk recommendation and advice on what to do next.

Recent studies show it has a sensitivity of 95% in detecting the most common types of skin cancer.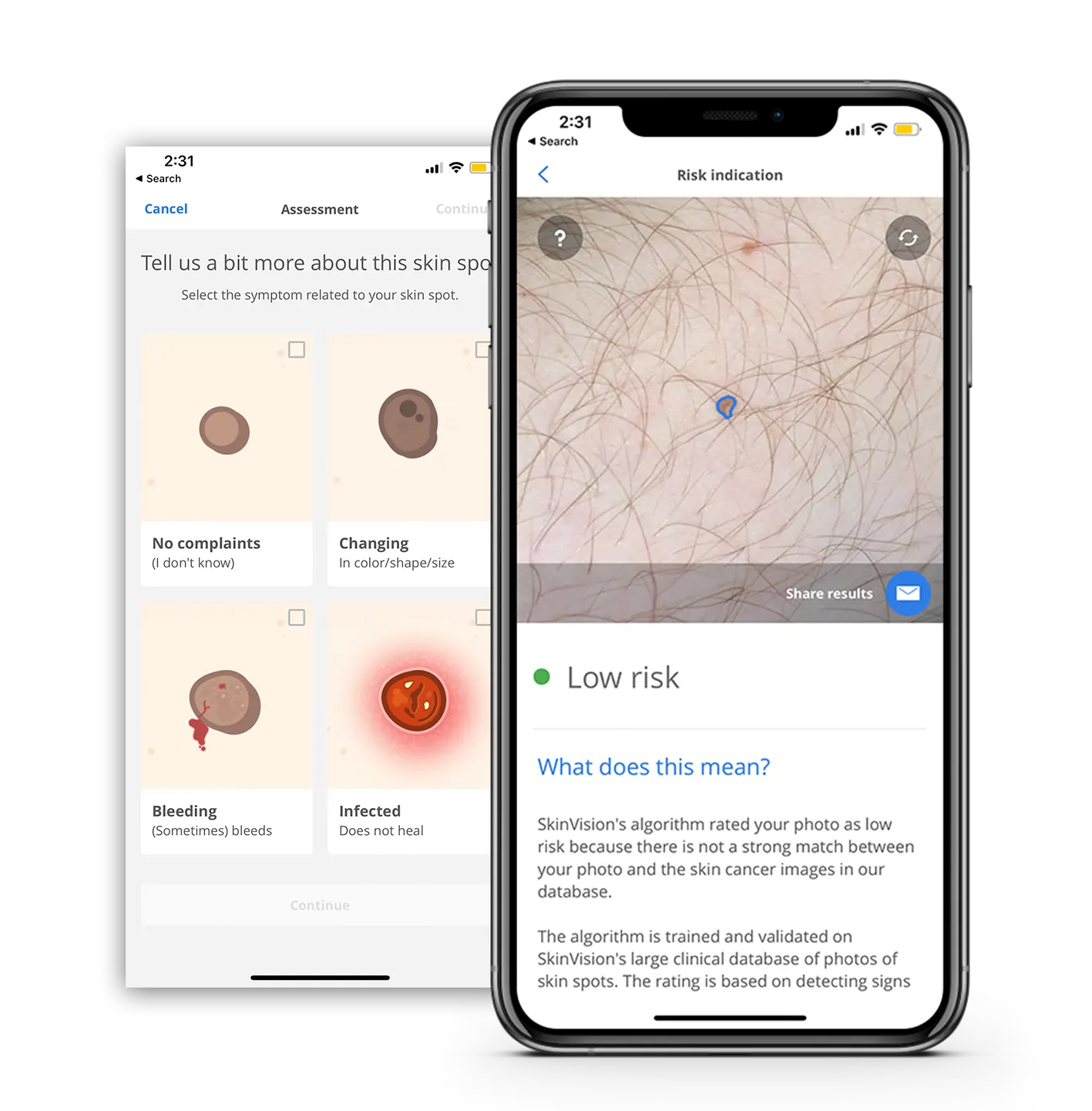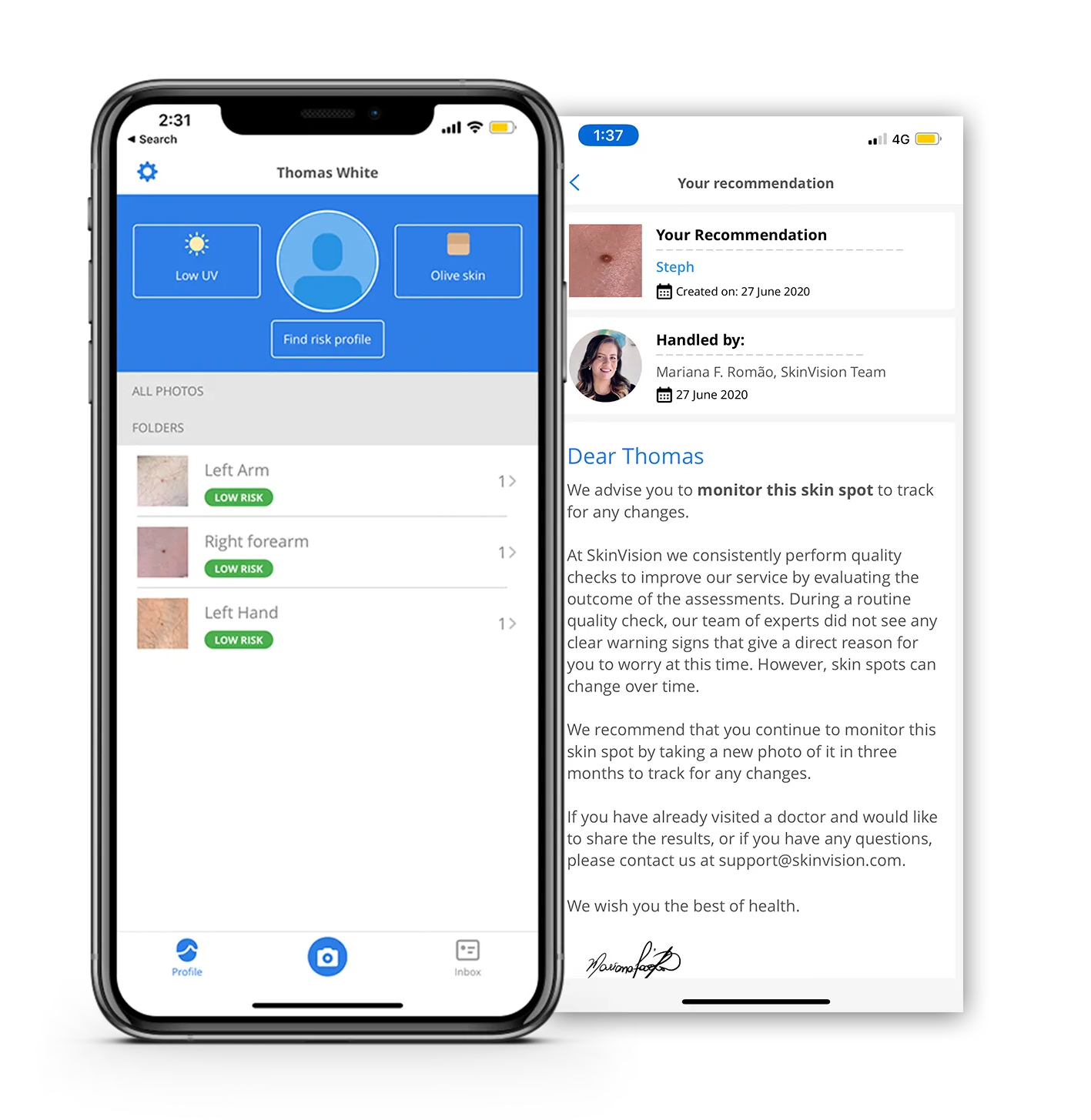 Set skin check reminders and catalogue your moles and skin spots to track any changes over time.
All photos taken by SkinVision are subject to strict data privacy regulations.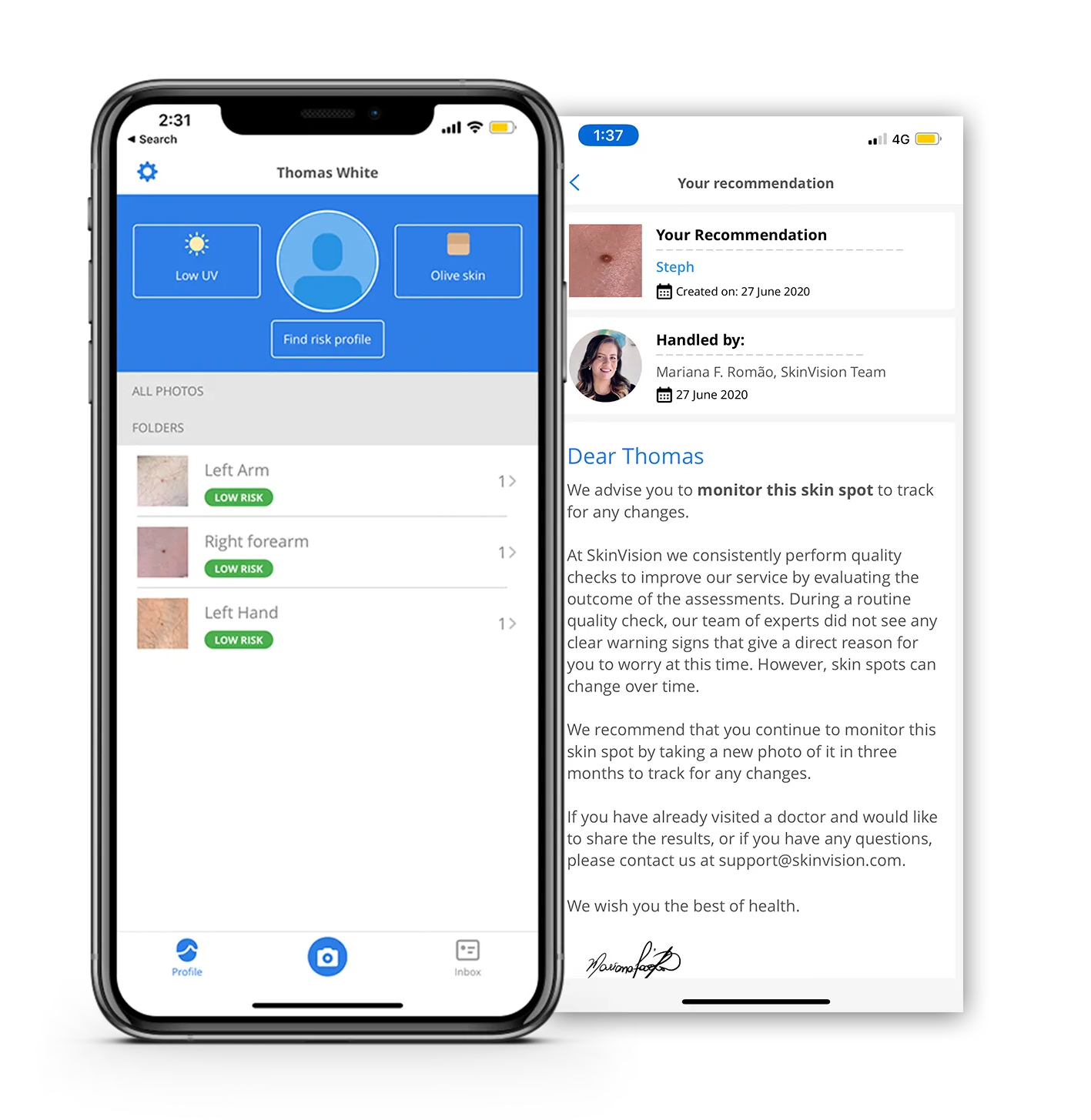 Richard Pollitt, Casey Armstrong and Peter Wilson are SkinVision advocates from Australia. They share their skin cancer story and how they use SkinVision to keep track of their skin spots.

Clinically validated, dermatologist supported & award winning
The SkinVision app is a regulated and CE marked medical service. With a clinically validated algorithm, Independent medical research has confirmed that 95% of high-risk skin lesions are correctly classified by the app detecting malignant melanoma, basal cell carcinoma and squamous cell carcinoma. It's supported by world-class dermatologists and celebrated around the world for its life changing effectiveness.